Top Online PA Sportsbook Promotions & Bonuses
Most sportsbook operators offer promotions and bonuses to attract new users to online sports betting and retain their current sports bettors. These promotions can range from sign-up bonuses, deposit matches, and more. Below you will find some of the best PA sportsbook promos on the market.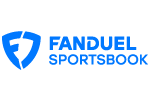 FanDuel PA Sportsbook Promo Codes
The FanDuel Sportsbook PA No Sweat First Bet welcome bonus to new customers offers a lot of value. First, deposit at least $10 and opt into the promotion. If you lose your first bet, you'll get 100% of your wager back in the form of Bonus Bets, up to $2.500.
Be advised that the Bonus Bets expire after 14 days, so be sure to use them in time. Get all the details in our FanDuel sportsbook site review.
This offer is only available through the FanDuel PA mobile app.
DraftKings PA Sportsbook Promo Codes
Currently, DraftKings sportsbook PA is offering new customers $200 in bonus bets when they bet at least $5 - regardless of the outcome of the wager. That's hard to beat when it comes to risk versus reward.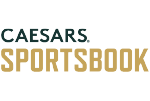 Caesars PA Sportsbook Promo Codes
If you like a high-cap, second chance bet and a head start on a loyalty program, then you'll want to check out Caesars Sportsbook PA. As I told you above, they're offering a great package for new PA sports bettors that starts with a second chance bet up to $1250. This means that if your initial bet loses, you can get what you risked credited back to you up to $1250 in site credits. On top of that, their deal entitles you to 1000 Tier Credits and 1000 Reward Credits towards their excellent Caesars Rewards program. You're well on your way to Platinum Status at that point. The ins and outs of this sportsbook, including an explanation of the loyalty program, can be found in our full review.
BetMGM PA Sportsbook Promo Codes
One of the most recognizable online sportsbooks among online betting sites, BetMGM sportsbook PA is currently offering a substantial welcome bonus to new bettors in Pennsylvania through their promo code. With your first bet with BetMGM, get up to $1,000 paid back in Bonus Bets if you don't win. For those who prefer a welcome offer that is practically a giveaway, there are two alternatives. If you're getting excited about the Sixers playoff prospects, bet $10 on any NBA playoff game. In return, you'll get $100 back in Bonus Bets, regardless of the outcome of the game. If you're more of a hardball fan, celebrate the start of the baseball season by betting $10 on any MLB game. Win or lose, you'll get $100 back in the form of bonus bets. For more details on BetMGM's sports betting promos, we've got a full review of the sportsbook.
BetRivers PA Sportsbook Promo Codes
The cap on bet credit at BetRivers PA is lower than what you'll find at some of the other legal online sportsbooks, but it's still worth considering. If your bet misses, you get the money back as site credit. But BetRivers only has a 1x playthrough with their bonus cash. That's as easy as it gets when it comes to the sports betting welcome bonus money out there. Make sure you dip into our full review of BetRivers so you have all the information you need to make a splash.
Pennsylvania Sportsbooks With Frequent Rewards
Before you choose an online sportsbook, you may want to examine which of your options offers the best or most promotions on a rolling basis. Your welcome bonus is only going to take you so far, after all. Here are Pennsylvania online sports betting sites that commonly roll out plenty of sports betting promos, whether through bonus codes or other means.
DraftKings
The number of promotions DraftKings runs regularly can be almost intimidating. On an average day, you can opt into odds boosts on NBA player props or home runs in MLB, bonuses on both standard and single-game parlays, and profit boosts around NBA games. Additionally, DraftKings PA will let you opt into free pools and other contests.
BetMGM
You'll find all kinds of promotions with BetMGM. Though daily they only hand out a single odds boost (called Lion's Boost), they make up for it with their promotions around parlays. In most of the major sports betting markets, BetMGM frequently offers Same Game Parlay insurance, allowing you to get back what you bet if you miss a single leg. Parlay Plus through BetMGM lets you opt-in for extra credits added to your winnings depending on how many legs your parlay has.
FOX BET
FOX Bet comes to Pennsylvania through its partnership with the Mount Airy Casino Resort in the Poconos. They run promotions daily, starting with bet credit worth $50. The most interesting of the promotional offers at Fox Bet is a personalized challenge with exclusive rewards based on how you bet.
How to Value PA Sportsbook Promos
That's all well and good, but what are you really getting in these online sports betting promotions, and what do you have to risk to do it? Pennsylvania sportsbooks have to disclose the terms and conditions of every promo code offer. To maximize your chances of getting what you want out of the offers, be sure to read the fine print before agreeing to anything. Here are a couple of tips to help you understand the actual value of PA sportsbook promos.
Playthrough Requirements
When you're getting started in your sports betting adventure, you want to be sure that you know what you're agreeing to, and playthrough requirements are an important piece of that puzzle. A playthrough requirement is the number of times you'll need to wager the amount of your bonus money before you can withdraw it as cash. So if you get $20 in bonus cash with a 5x playthrough, you'll have to wager $100 before you can get at that money coming from your bonus codes. A little math can help you decide if the bonus is worth the playthrough to you.
Deposit Match Rollovers
The rollover is another term that basically means the same as a playthrough or a wagering requirement, but the way it applies to a deposit match bonus is worth considering. The online sportsbook operators who offer deposit match bonuses will detail in their fine print how you need to play to unlock your funds. For instance, the $1000 deposit bonus you can claim from DraftKings requires you first to make an initial deposit of $5000 since they kick in 20%. From there, they unlock $1 of your bonus money for every $25 you bet. This works out to a 25x rollover, and you can expect to see a time limit to claim that extra cash. Something to keep in mind.
How to Maximize PA Sports Betting Promos
Do your research - What's going to work for you? Do you like extra cash applied to your initial deposit? Or do you think a bet credit offer is going to give you the cushion you need? This also means reading the terms and conditions.
Play your favorites - This isn't the time to try exotic new sports betting markets, as much fun as Svenska Hockeyligan can be. If you have NBA League Pass or just a good cable package, maybe you'd be most comfortable betting on the 76ers. If you like to play the money line, don't jump over to live player props just to clear your playthrough. Keep your head on straight.
Take the underdogs - If you're playing with something you've cashed in from a bonus promotion, you're not really losing anything from a loss. Conversely, if the bet hits, you're pulling greater winnings. That doesn't mean you should bet on Muhlenberg to beat Pitt, but if you see something at, say, +500 that you think could pay off, that's a great use of your bonus bets.
Pennsylvania Sportsbooks & Physical Rewards
Getting onboard with one of the online sportsbooks with a loyalty program can pay off whether or not your futures bet on the Penguins comes in. As an example, Caesars Sportsbook has run promos that reward online sports betting for clearing a certain amount of cash staked with jerseys. Gas cards and gift cards for Uber Eats have also been offered to regular players. When you're choosing your favorite place to play, keep your eyes open for these great offers.
Types of Pennsylvania Sportsbook Promos
The most common time to use a promo code with legal online sports betting sites is when you first sign up. They're one of the easiest ways to enroll yourself in a promotion and get the most out of Pennsylvania's online sportsbooks. Let's have a quick refresher as to what the most common Pennsylvania sportsbook promotions mean.
Deposit Bonuses

One of the most common welcome bonuses you'll find in the online sportsbook is the deposit match bonus. When you make your first deposit, the app will match a certain percentage of what you've dropped into your account. If you're really lucky, 100% deposit bonuses are out there, but they're pretty hard to come by. Deposit bonuses are a great way to boost your bankroll before you bet. Just remember, you'll have to bet the boost before you'll be able to cash out any of it.

No Deposit Bonus

What's better than getting a bonus for making a deposit? Getting a bonus without having to front any cash. If you come across a no deposit bonus, grab it while you can, since you'll get a credit to your account, no money required. Most of the time, a no deposit bonus will come your way in the form of bet credit.

Reload Bonuses

If you've been around the block a couple of times with one of the legal online sportsbooks, you'll come across a reload bonus sooner or later. Reload bonuses are a lot like deposit bonuses; you'll probably get a percentage of your deposit chipped in by the house, and there will be a cap to the bonus itself, so be sure to max it out when you can.

Odds Boosts

Odds boosts are common to the point that all the major online sports betting apps offer at least one daily. This is a promo that shifts the betting odds in favor of the sports bettors. The ones I prefer are the ones that show you the original odds next to the boosted ones, allowing you to see how much of a bonus you're actually getting. You should also expect that there will be a fairly low limit on how much you can bet on the boosted odds.

Referrals

Most of the biggest online sports betting houses will offer a bonus for referring new customers. You can request a sign-up link to send to your friends, and if your contact signs up through your link and meets the requirements (usually a minimum deposit or bet amount), you both cash in. Every operator will have its own referral requirements, so make sure you get the details.

Online Casino Promotions

As part of the regulations that made sports betting legal in Pennsylvania, every legitimate online sportsbook is affiliated with a casino in the state. Because plenty of these casinos also have apps, you'll see cross-promotion between the books and their respective online casinos. For instance, you could claim extra spins on slots for sports betting. Or, playing a certain number of table games could get you bet credit on a college football game.
How to Use a PA Sportsbook Promo
Many of the best PA sportsbook promos are only accessible with a promo code. The crucial piece of the game in choosing a promo code is truly understanding the terms and conditions you're agreeing to. You need to know what requirements you need to meet and what restrictions are in place around any bonus you're expecting to claim. A bet may need to clear certain minimum odds or may only be good on certain betting options (e.g., no live bets). On a site like PointsBet, your bet credit is split between their Points Betting feature and your first fixed odds wager. What does that mean? That's why you have to read the fine print.
Once you fully understand the ins and outs of what you think is the best online sportsbook bonus, you're most likely going to enter the promo code during the sign-up process when you're entering your personal information. If you don't see the field, you'll probably find it as you're making your first cash deposit.
Leagues for Online Sports Betting
What you can bet on will vary to an extent from place to place. The most popular sports betting markets and betting options aren't going to change much. You'll be able to bet on the Steelers to cover the spread anywhere you go. But if you're a fan of more esoteric sports, international leagues, or less common types of wagers, you may need to shop around to play your sportsbook bonus the way you want. Here are some of the biggest sports betting markets you'll find when you're considering using Pennsylvania promo codes.
🏈 NFL Bonuses
The biggest sports betting market in the United States is especially hot in Pennsylvania. Whether you back the Steelers or the Eagles, you could cash in by taking advantage of a bet credit offer through a sports betting site like FOX Bet Sportsbook and play the spread, the over/under or the money line.
🏀 NBA Bonuses
Thanks to its long season and plenty of opportunities to build parlays, the NBA is second only to the NFL when it comes to betting volume in the US. The 76ers have partnered with Betway to make your basketball betting experience that much better. Betway typically offers bet credit toward the first wager you make, so you can trust the process and let the results speak for themselves. Or, if you back a different team, find an offer that includes a subscription to NBA League Pass.
⚾ MLB Bonuses
The Phillies had a thrilling season and the Pirates... also play Major League Baseball. PA sports betting enthusiasts know that the relaxed pace of baseball is ideal for live sports betting since there's time to consider odds and momentum between every inning, every at-bat and in some cases, every pitch.
🏒 NHL Bonuses
Both the Flyers and the Penguins feature official gambling partners who offer bet credit as your initial bet. The Flyers, like the Sixers, have teamed up with Betway, and the Penguins partner with BetRivers. The online sports betting scenes around the NHL are smaller than the other major sports but have as dedicated a following as the sport itself.
🎓 College Sports
The legality of college sports betting varies from state to state, and some areas place restrictions on what college sports betting you can do. But PA sports betting laws are fairly bettor friendly in this way with few restrictions around college football or any other major college sport. Sample a few places that offer bet credit (such as BetRivers Sportsbook) on the way to Happy Valley.
Promo Code Terminology
When you're examining PA sports betting promos, you may come across some unfamiliar terms. You should certainly read everything carefully, but here's some of the jargon you may find as you explore the sports betting scene.
Wagering Requirements
The most common strings attached to promo code bonuses are the wagering requirements and refer to an amount you'll have to bet before you can withdraw your winnings. Suppose you have a $100 bonus with a 5x playthrough. You'll have to bet $500 before you can cash in your chips.
Qualifying Bet
A qualifying bet is a wager that is eligible for either claiming a bonus or betting with it. For instance, to qualify for bet credit, you may need to bet on a certain sport or a particular kind of parlay.
Minimum Deposit
As you may have guessed, a minimum deposit is the lowest amount of money you can drop into your bankroll to qualify for the bonus. Many of bet credit offers kick in at a $10 minimum.
Minimum Odds
Some promo code offers will have a minimum odds. For instance, if you see minimum odds of -200 and what you want to bet on is at -300, don't expect to claim that offer.
Cash Out
Be sure to know what the wagering requirements are and that you have fulfilled them before you attempt to cash out your winnings. You don't want to void the offer.
And, if you're hoping to use the cash-out feature with your bonus bets, that's not going to work. A promo code usually won't let you cash out a bonus bet while the game is still in progress.
How to Start With PA Sportsbook Promos?
Now, you should be pretty well-positioned to get the most out of your promo codes at PA online sportsbooks. Claim bonus bets or deposit bonuses, and turn your first bet into a winner.
If you're brand new to gambling, check out some of our other features. In addition to reviewing the biggest online casino and sportsbook options, we'll break down everything, from the difference between a spread and a total to the particulars of a parlay and a money line. You'll be hitting those betting requirements in no time.
Responsible Gaming on Pennsylvania Sports Betting Apps
Using Pennsylvania sportsbook promo codes can help you get started with a first bet and can have you on your way to an enjoyable pastime. But sometimes things get out of hand. As part of the regulation process with the Pennsylvania Gaming Control Board, every sportsbook has features in place to help you keep your gaming responsible.
You should be able to set limits through the sites on how much time or money you can spend at a site over a certain period. If you need to cool off, you can lock yourself out of your account for anywhere from a few days to a few years.
And if all else fails, you can ask for self-exclusion, which can permanently lock your account.
Taking these precautions are critical for any PA sports betting app.
If you think you may have a gambling problem, help is available. Please contact the National Problem Gambling Helpline or the Council on Compulsive Gambling of Pennsylvania.
Pennsylvania Sportsbook Promo Code FAQ 
It depends on a lot of factors, but it's really up to you. If you want bet credit, many operators offer that. If you prefer the extra cash of a deposit bonus, those are out there too.
All you had to do was ask. Use the promo code on this page and get up to $1000 paid back in Bonus Bets if you don't win.
If you find them, send them over. DraftKings has a deposit match bonus with a pretty high ceiling, but there are a lot of strings attached to the offer.
If you're looking for one as a welcome offer, you may be out of luck. Though offers change regularly, the no deposit bonus is pretty rare and even harder to find as an introductory offer.
The one that makes the most sense with your style of playing. The big bet credit offers are enticing, but don't break your bank chasing bonuses that you have no business playing.
Author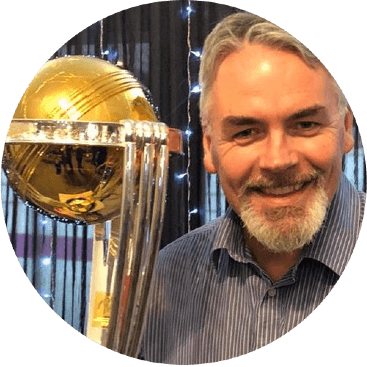 Award-winning contributor covering sports betting and casino gaming around the world for decades, Martin Booth is one of the most trusted voices in online gambling. From legislative updates in Pennsylvania to breaking down the top betting apps in PA, Martin covers a gambit of topics for BetPennsylvania.com.